Lo Stupore dei Pastori
Exhibition of Nativity scenes and dioramas
Also for Christmas 2018 in the four municipalities of Tremezzina have been set up 80 nativity scenes, 65 belong to the five exhibitions promoted by AIAP Tremezzina (Associazione italiana amici del presepio) within the exhibition Lo Stupore dei Pastori: Exhibition of Nativity scenes and Dioramas.
The exhibition aims to tell the various souls of the nativity scene: from the traditional nativity scene that everyone set up at home as a child to the works of the greatest Italian nativity scene players.
Heart of the exhibition, the sector dedicated to the dioramas set in the most evocative corners of Tremezzina, realized on the occasion of the 49th national conference AIAP in collaboration with UOR Lombardy.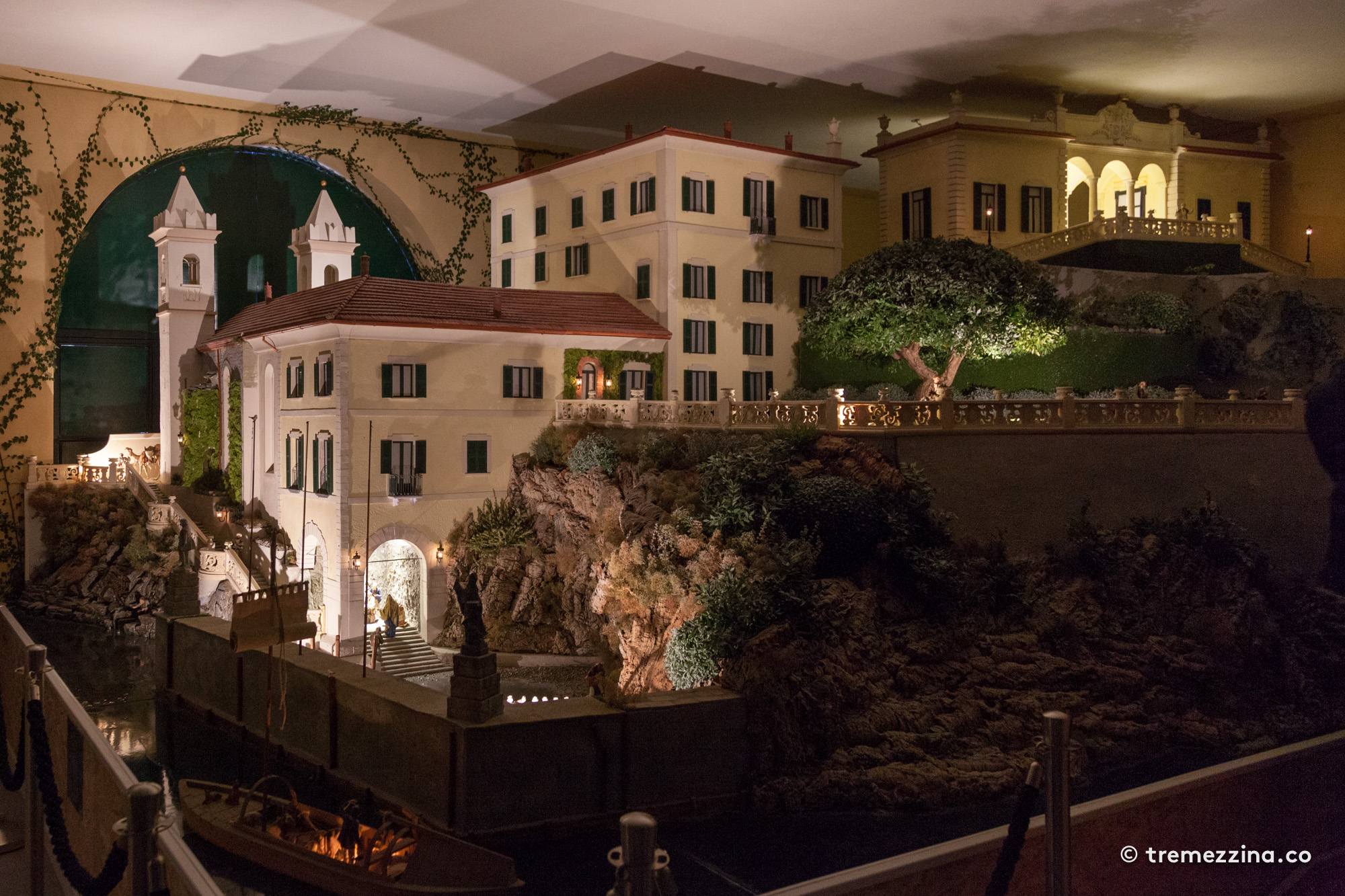 Venues of the exhibitions
---
The Nativity scenes in the villages
Discovering artistic masterpieces and the villages of Tremezzina
The other 15 nativity scenes are part of the review Nativity scenes in Tremezzina 2018/2019, a path to discover artistic nativity scenes and especially the most beautiful corners of some of the most beautiful villages in Italy in the magical atmosphere of Christmas.
The Nativity scenes, open until January 13th from 9:00 to 20:00, are in the hamlets of:
Balogno, Bonzanigo, Campo, Carate, Intignano, Lenno, Masnate, Rogaro, Sant'Andrea, Tremezzo, Viano, Volesio, Ossuccio – loc. Cascine.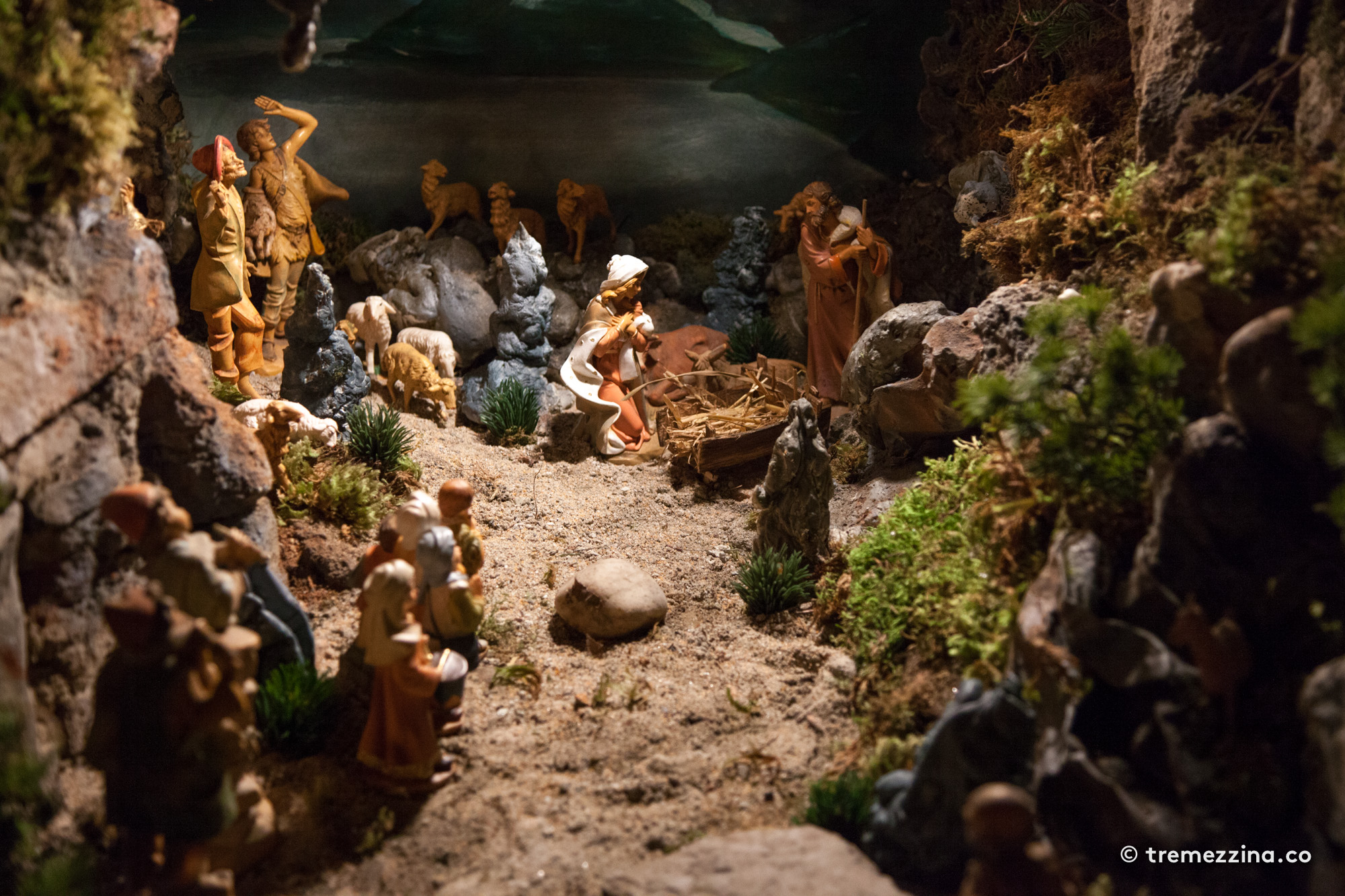 Many events are organized to "animate" and "gather" around the beautiful nativity scene exhibitions.
16.12 at 12:00: Lunch among the Nativity scenes!
An artistic-gastronomic walk through the villages and nativity scenes with Christmas music and gastronomic tastings.
22.12 at 15:00: snack at the Nativity scene of Campo;
29.12 at 15:30: "sweet and salty" snack at the Nativity Scene of Rogaro;
01.01 at 14:30: snack at the Nativity Scene of Viano;
06.01 at 15:00: snack at the Nativity Scene of Intignano.
---
A public success
Also this year Tremezzina, terra dei Presepi confirms itself as an event of enormous success able to attract a large number of visitors.
Saturday, December 8 for The Night of the Nativity almost 300 people have animated Villa del Balbianello.
An excellent debut that confirms the goodness of the proposal linked to the winter opening and the combination with the AIAP headquarters in Tremezzina.
Sunday, December 9 also the Museo del Paesaggio in Tremezzo – where from Saturday you can visit one of the five exhibitions of Lo Stupore dei Pastori – has made recorded almost 200 presences.