Height difference: 535m
Duration: 1h45min/2h uphill – 1h30m downhill
An excursion to San Benedetto, in the Perlana Valley, between the villages of Ossuccio and of Lenno, means going in search of a precious pearl, very well looked after (or maybe very well hidden) among the slopes of a wild valley, far from prying eyes and deafening noises.
It also means longing for quietness, if not even a desire for spirituality.
Obviously, even just the pleasure you can get out of walking and diving into nature can be more than enough to put your comfortable shoes on, shoulder your rucksack and leave in the direction of San Benedetto. It is also true that this particular place has its very own atmosphere, very intimate and soaked in sacredness, which certainly makes it completely different from many other mountain destinations in the area.
You can choose between two different ways to reach San Benedetto: you can follow either the path that leaves from the Sacred Mount of Ossuccio (difficulty level E)
View of Lake Como from Cremia – Ossuccio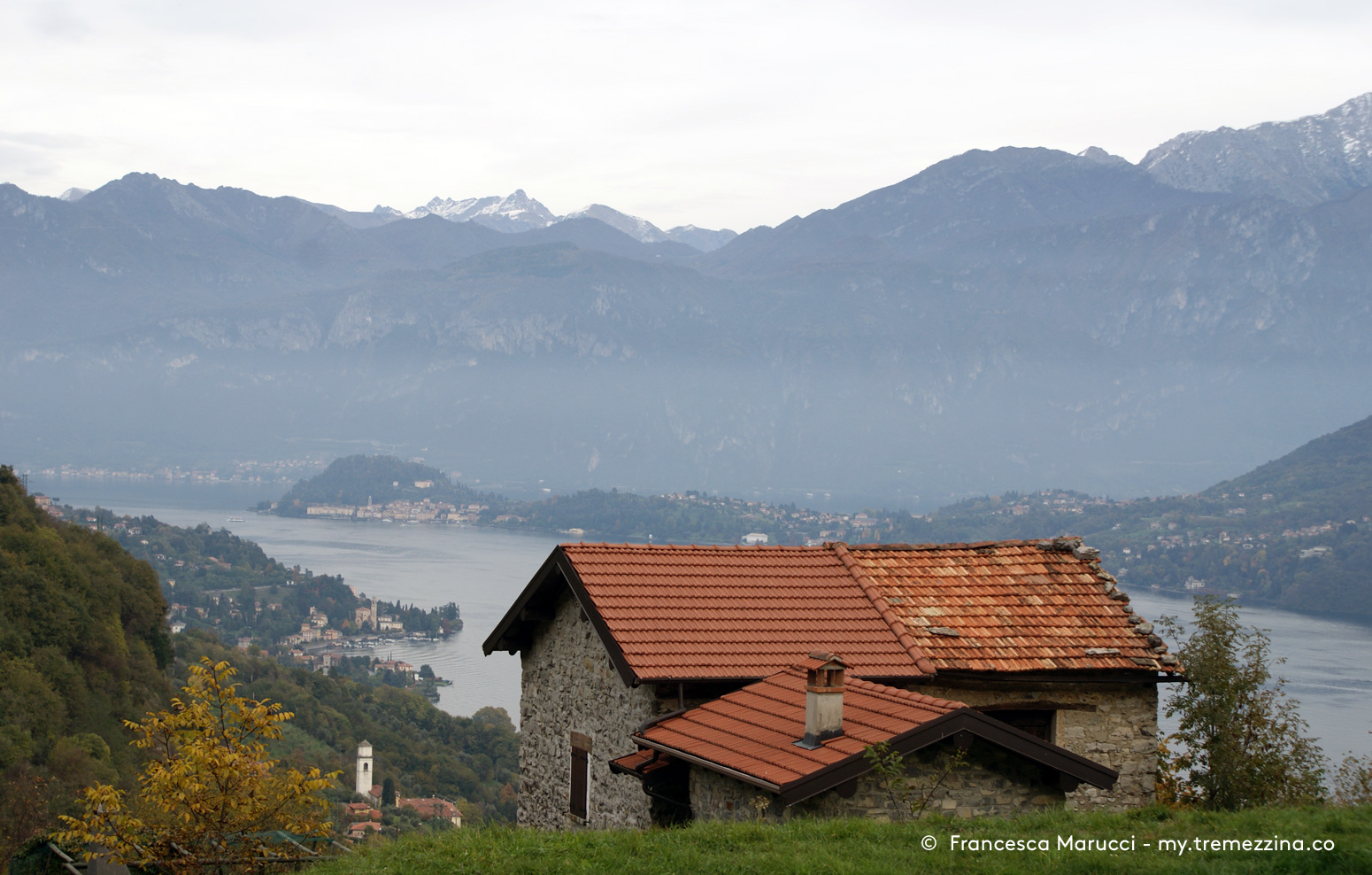 or the one that leaves from the Acquafredda Abbey, above the village of Lenno (difficulty level T). Choosing one rather than the other one only depends on your condition and on whether kids are taking part to the walk or not.
View of the Sanctuary of the Virgin Mary of the Rescue from Lenno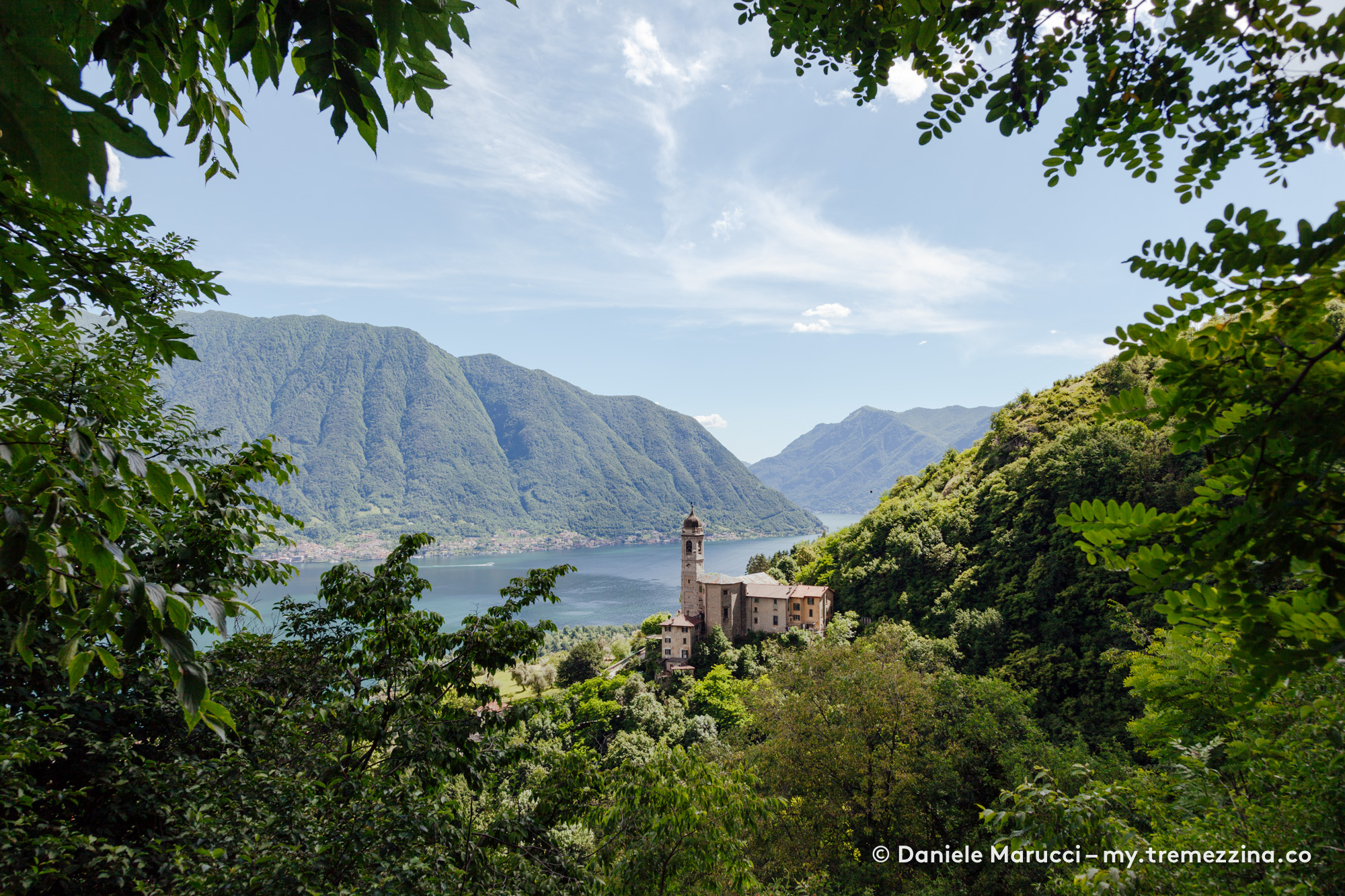 Please, keep in mind that the first one is a proper mountain track, running through the woods and with both the positive and negative aspects that this fact involves, while the other one is a larger path, with a hard surface and almost entirely exposed to the sun.
Consider all these aspects before you start walking and don't exclude the possibility of a round trip, going up following one path and going down following the other one.
However, apart from all the technical details, I bet you just want to know what you will find once you'll reach the top!
Wherever you will arrive from, it will be a real surprise, believe me … Without too many warnings, all of a sudden, the trees will thin out and the Church of San Benedetto will appear right in front of you, in all its austere and sober beauty.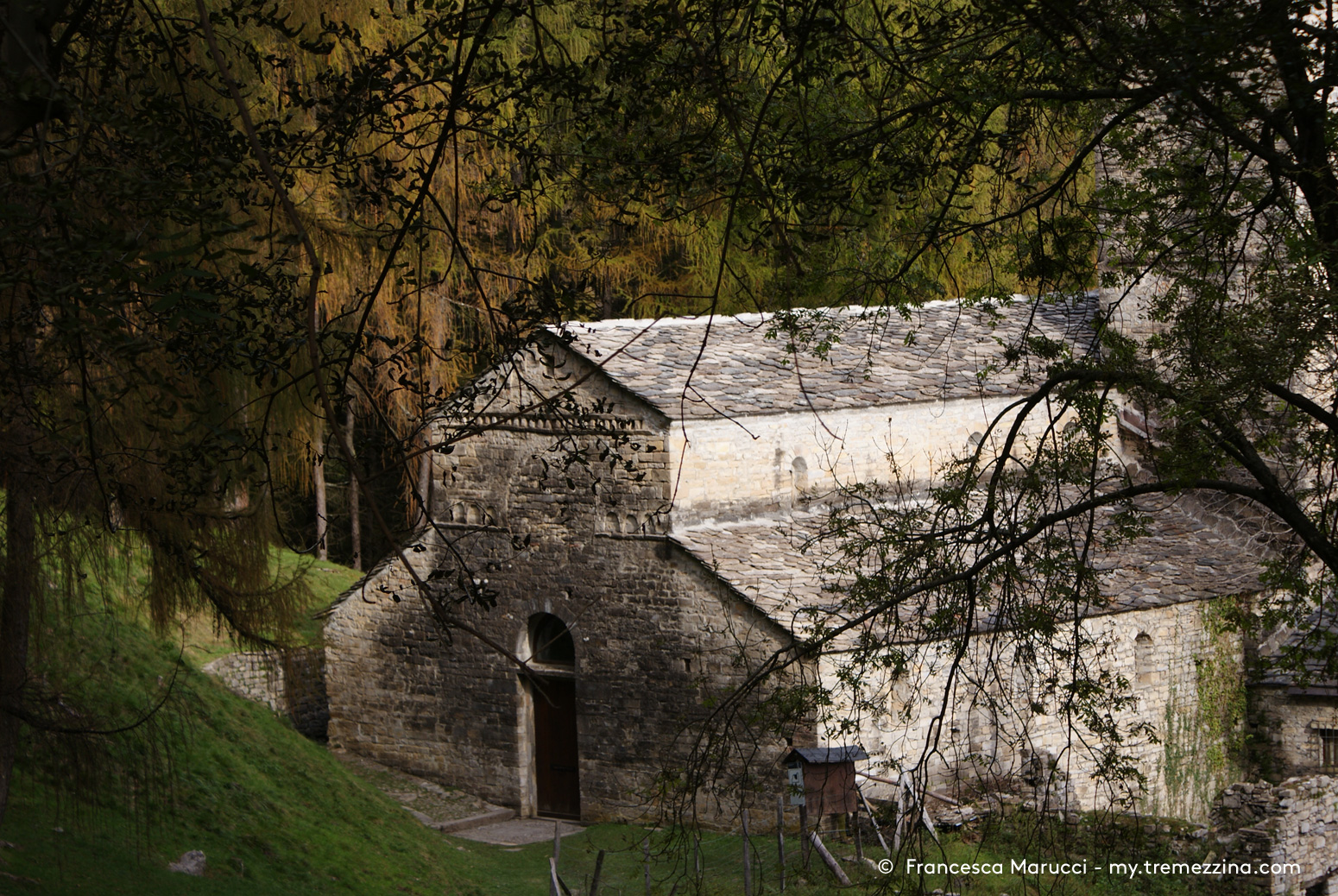 Even if you are no experts, you will immediately realize that this is a real architectural and artistic masterpiece. On the other hand, if you are experts, you will notice at once all the elements of a well-preserved Romanic style.
Very few decorations, no frills, three apses turned to face east and a large square bell tower. This is just about it. Yet it fascinates and enchants you.
Next to the church is the partially restored Benedictine hermitage, that easily recalls images of the monks, concentrating on their prayers and on their works, wrapped up in a silence broken only by the sounds of nature.
This wonder dates back to the end of the eleventh century and, for about 200 years, it has been the scene of monastic life, historic events and religiosity.
The ideal would be to visit the inside as well, bare, extremely unpretentious, and, because of this, simply beautiful. The only discordant note, due to its preciousness, is the finely decorated white marble holy-water stoup.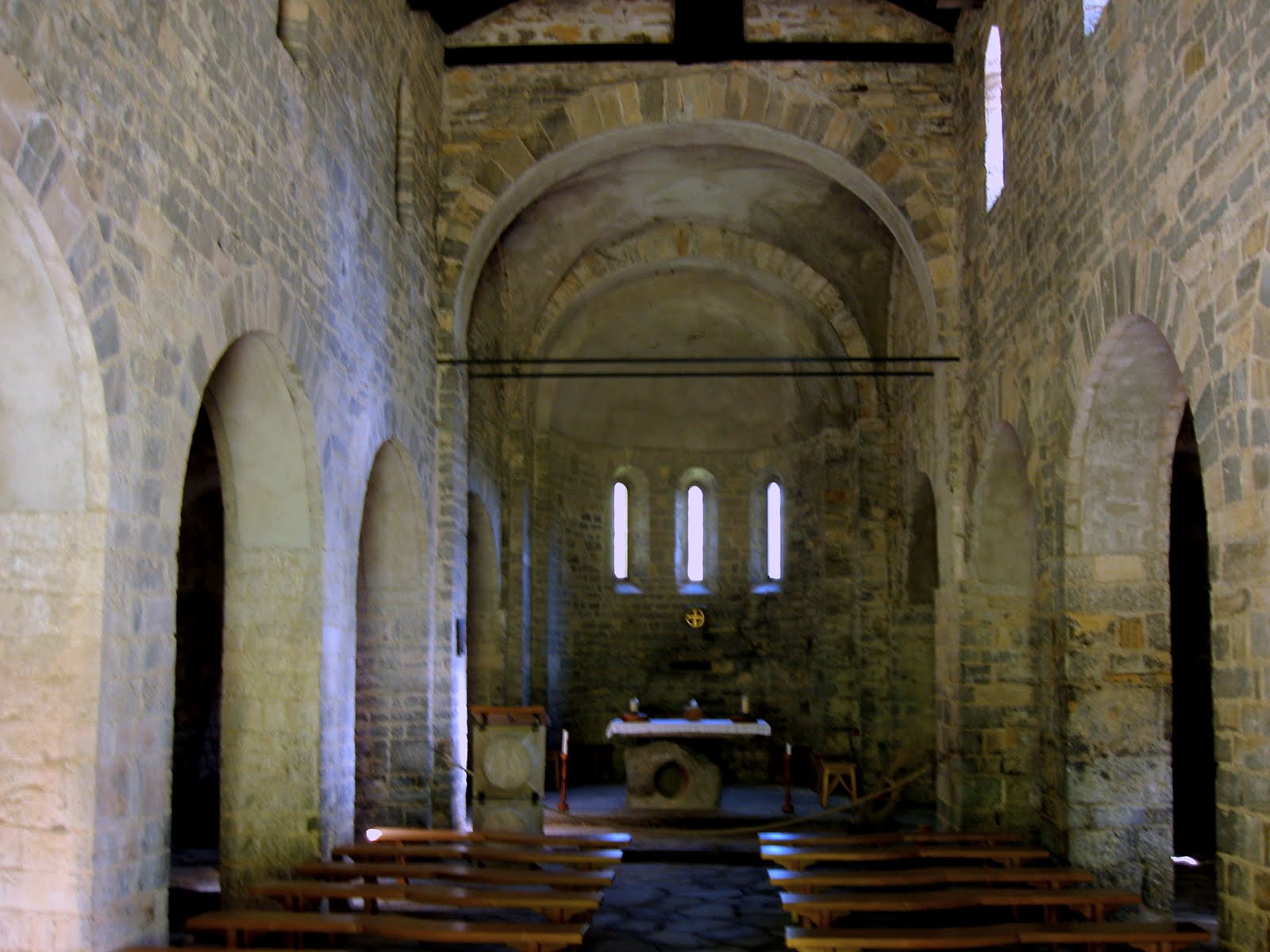 However, even just lying down outside in the grass and in the shade, to admire this masterpiece, while listening to nothing else but the sounds of the surrounding woods, is priceless.
As you must have realized by now, this is a special place, full of spirituality, where silence reigns.
The only contraindication is that you will not want to go back home anymore! 😉